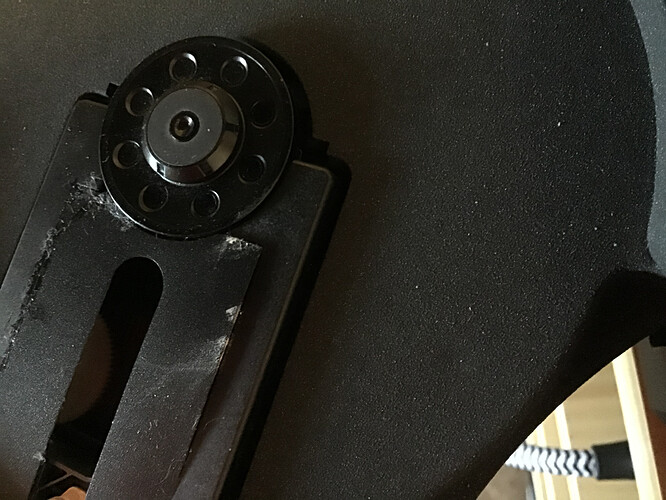 Not much to be done but perhaps of interest.
The CD5 x is poorly. Not every thing goes on for ever but does gradually deteriorate over time. I am living proof of that dictum.
Ignoring the imbedded dog's hair we can see two problems.
Seeping glue on the left hand side and on 'tother by the white splotches (God knows what they are - perhaps strimmings from my cds). the tray is starting to deform and lift. The whole tray was lightly cleaned with a cotton bud and iso propyl (under instruction)about 14 days ago. The lift and deformity it seems
is the fault that has rendered the early part of three cds unplayable. One was cd 1 of a recently purchased and very expensive Mosaic Box Set.
As ever, Andy at Signals was 'on the case' and a new tray is being sent for him to fit.
Perhaps,once again, a known problem that could have been addressed by a call back system.
N