Distraction… or maybe focus on another type of music ( Caused by mood )
Robert Quine & Fred Maher - Basic.
I dug this out a couple of weeks ago and really enjoyed it.
I also came across a 10" album by The The called Hanky Panky which I've never played!! Must put that right some time.
On vinyl, this gentle melodic album by the lovely late Lesley Duncan, and which I bought in the year of its release in 1971.
Lesley Duncan - "Sing Children Sing".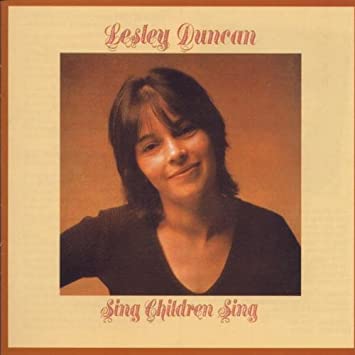 I thought I was the only one who owned that - of it's time but Quine was a brilliant guitarist.
Cherry Red recently re-issued all of Lesley's albums in two sets. Just a beautiful album and a regular spin for me.
Hi Andy,
I am a big Lou Reed fan which is how I first became aware of Robert Quine. I bought the album when it first came out and it was great to play it again. The Jody Harris/Robert Quine album Escape has just been reissued on vinyl which I bought recently and enjoyed that as well.
Incidentally I also like Annette Peacock and have a few of her albums so maybe our unusual tastes overlap somewhat.
Prem.
I have such an album that I forgot about—problem is I can't remember what it is.
Apologies for the emojis.
After years I am listening to Hellmut Hattlers album "Bass Cuts" again.
Hellmuts outstanding and famous bass performance brings a nice flavour to the electronic music vibes. My favourite song on it is "Delhi News".
Perfect Sunday afternoon.
McDonald and Giles. Good musicians. Only album from the pair following departure from King Crimson.
Linda Thompson - One Clear Moment. I'd pretty much forgotten this existed until Dav301 played it on the WAYLT thread, and I grabbed the 35 year old slab of vinyl and gave it its first spin for many years. Classy mid'80s pop-rock from a fine singer with a fine band.
I seemed to buy a lot of vinyl in 1985, I wonder if that was caused by upgrading my Trio KD1033B to a Roksan Xerxes.
One I'd forgotten about and was reminded of on tv the other night was
Bonzo Dog Do Dah Band. - Gorilla album.
I think it will stay forgotten !!!
Enjoying some rough rock music on my brand new Uniti Atom. Last listening to that album? Maybe 2008? Rediscovering the collection is very nice …
Microdisney "Crooked Mike" LP neglected by streamers as the great Cathal Coghlan is by history frankly
Great album by the way. Must dig my copy out for a spin. Big fan of them. Have most of their albums on vinyl from back in the day. Saw them live a few times also.