I'm using asset with my Naim App.
When I'm ripping Cds of artists with 'The' in the title I've recently noticed something.
After ripping CDs of The Beatles, The Beach Boys, The Smiths, The Style Council, I notice that in the Naim App they appear at the end of their respective letter. e.g. The Beatles will appear at the end of the Bs along with The Beach Boys etc. However, this doesn't happen with all groups with The in the title. The Groundhogs appear within the Gs and not specifically at the end. Same with The Rolling Stones, they appear within the letter R as opposed to at the end of the Rs. Is there any way I can change anything so they all appear in the same way? I've enclosed a few photos to demonstrate. Notice with the Beatles etc, there is a letter T before they appear. It's all a bit strange and inconsistent.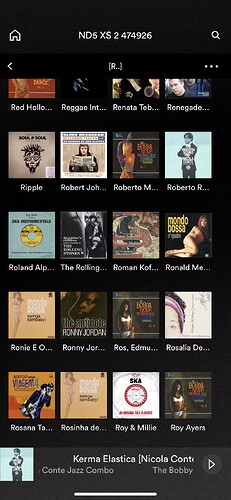 Many thanks