Below is a picture of my SPU Royal N after around a year of use. I've used mostly a stylus brush on it and an AT ultrasonic pad once to try and shake the deposit on top of the cantilever off, which it didn't.

The picture is taken with an I phone and a 10x loup for but is good enough to show the build up on the cantilever.
My records are cleaned with either a Degritter untrasonic and/or a VPI 16.5 vacuum machine.
My first thought was that the 3g tracking force was costing me precious vinyl but I've also taken a look at my previous cartridges but couldn't get a focus on the cantilever side on so these are just the underside.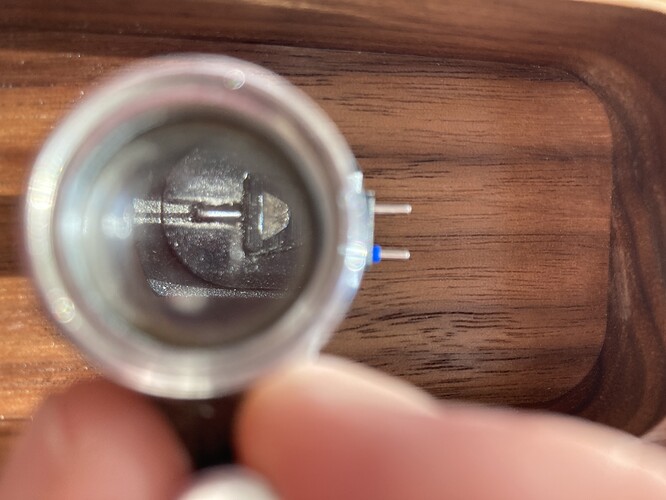 Both of these, a 17D3 and a Proteus track at around 2g and there's quite a bit of crap on these too, though the cantilevers are thinner so carry less but you can see plenty on the cartridge body of the Proteus and the pole piece of the 17D3.
I'm sure that someone will have a USB microscope setup that can take better pictures than mine.
Does anyone fancy airing their filth?