We all love a happy ending!
You may also like to consider (at some point) buying the Superclean solvent pictured on the RHS. A hard hat with mesh screen may also protect you from any stray foliage falling from above
Superclean is excellent, though not cheap it lasts a long time. I have used Stihl machines for more than 20 years, hedge trimmers, chain saw, leaf blower, strimmer, etc and all have been excellent. Highly recommended.
@Satori People who know, know Kramp.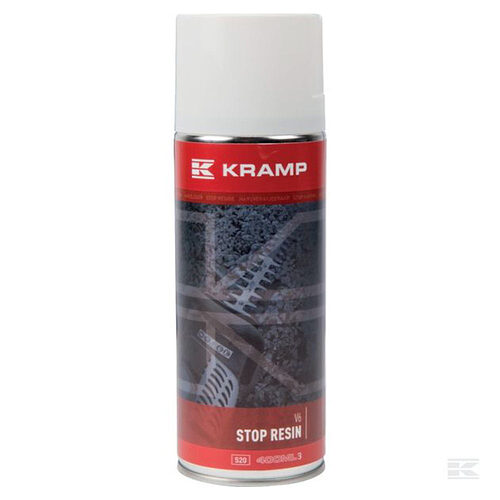 @Tony
Not sure if you do, but always use resin remover immediately after use and spray oil after and before use.
I like Kramp and Bosch.
This has been a learning curve and, just as I was about to use some good old WD40 on it, you come up with so more great advice.
Thank you @Satori and @Count.d and everybody else for all your great help.
@Tony WD is a good release agent, but too thin for lubricating a blade for any length of time. The Bosch oil is excellent.
Having worked my way through lesser makes (see the weekend papers) of power tools including hedge trimmers then it just comes down to STIHL.
Look at the power garden tools thrown on the garden rufuse truck by decent gardeners as they drive off. Or chain saw demos on U-tube. They are the high end of power tools.
I should know having had one nicked!
Their construction means they are reasonaby heavy so factor that in if you go for a longer cutter blade.
The HS45 is an excellent machine. I've had one for a number of years and it's a robust workhorse. We also have a Stihl long reach hedge cutter, but it's heavy and a bit awkward so it's the little HS45 that gets the most use.
I'm sure the HS45 is a wonderful machine but unfortunately it is not suitable to my needs as the hedge is high and I cannot use ladders.
It seems that I have to go back to the gym and start eating loads of spinach as well.
I have a harness that takes a lot of the load, however, it's still a bit awkward to use the long-reach. Ultimately a cutter like the HS45 and a moveable platform would be my preferred choice.
Tony, the weight of your Stihl at 3.8kg is no more than a standard length cutter, so there's nothing you can do about that. That is very light. The length will have a leverage force that may seem heavy, but that's the disadvantage of not using ladders. There again, using ladders can be a pain. If the hedge is well maintained, you'll only be trimming fine soft growth and you'll do it in no time and with ease. Richard's petrol HS45 comes into it's own on thicker branches, hedges not cut often enough where it takes a little more force to trim.
When you do trim, avoid the temptation to cut branches thicker than 1/2". Some can be very hard wood and will bend the fine cutting edges on your beautiful new cutter.
All of our garden trimmers, strimmers, etc are from gtech. Great value, lightweight and good customer service. We have a lot of hedges and they get a good workout.
I am a Husqvarna fan and went for the 120iTK4-PH. Main reason being that the battery is common with a Husky lawn mower I already had. The major investment is in the battery. Even though not a "pro" model build quality is very good. I also went for the dual pole saw/hedgetrimmer kit. Pole saw is handy for thicker stuff.
Likewise i have a number of Husqvarna tools and lawnmower which use their battery system, the batteries are now 8 and 7 years old which is pretty good.
I have a few Ryobi bits and bobs, chainsaw, strimmer, hedge cutter. All use the Ryobi one battery system. Not expensive and work well. I haven't looked at an extended height trimmer though.
According to Stihl, cutting capacity is 16mm/0.68" so I'll keep an eye on them or whatever I'll be able to see anyway. Thanks.
I know the capacity of these good trimmers are pretty high and they do state 'up to' (on softwood), but my experience is that some branches can get very hard as they get thicker, especially dead branches which have dried out and become even harder. I've looked down at mine after only a short time of use and been shocked. The cutting edges blunt/distort easy. They're not hardened steel or anything fancy. When you're spending good money like on yours, don't force it. The difference between razor sharp edges and blunt ones is big in use.
I'll be careful. Thanks once again for the great advice, Count.
We all love a happy ending and a tidy bush.