Great album Chief and great thread
Cheers
Funnily enough, while driving to the station today to pick up my daughter, I was playing Dr. Dre's 2001.
Loyle Carner - Waving Not Drowning
Little Simz - Grey Area
Cheers
Haviah Mighty - 13th Floor
Cheers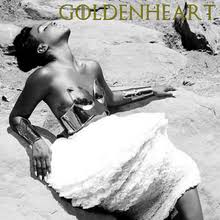 After the Chiefs post I dug out this one. This was the first Dawn Richard's album I bought. I'm not sure it stands up to her later releases.
Cheers
Das Racist - Relax
Very, very clever.
Cheers
A superb mashup of styles. Listen to "Adeline" to recognise how cool this is.
Cheers
Does this count as "modern" hip-hop? Does it even count as hip-hop? It's pretty bloody good, in any case…
Might be heresy, but not a bad set of songs !!!
Future - Superfly
"Walk On Minks" & "Tie My Shoes" being standouts.
Cheers
Hi Chief,
Liking both posts. I hadn't heard the Frank Ocean track. Superb.
If I remember rightly you might have been responsible for me buying Channel Orange all those years ago when you posted it on "The Music Room"
Cheers
Just remembering how big an impact this album had on me when it was first released. Love the track by The Pharcyde and Grand Puba.
Cheers
I've posted these a couple of times before, but as we now have a thread that celebrates great R&B singers seems like the right place to put these.
Nao - For All We Know
Nao - Saturn
Cheers
Not a huge fan of Rap but a good tune is a good tune and this is a 30 degree heat record.
And in my view the greatest rap record of all time and sonically one of the best records I own period.
Thanks ChiefChirpa great post regarding Chronic samples lots on their I didn't know and especially loving Lou Donaldson - Pot Belly.
One of the greatest producers of all time.
R.I.P James Dewitt Yancey aka J Dilla.
Went to see this at cinema at 13 years old with one of my now passed best friends Little Rich so this movie and the soundtrack always make smile to remember him.