…and this year's album as DAWN, New Breed. Gorgeous production (gets even better with every release), probably her best and most accessible album, and cover of the year…
In a fair world, 'dreams and converse' would be number one for the summer.
Current or recent releases or classic records that you still have to dig out once in a while (The Chronic - in my '64 Impala, obvs)…
What are you listening to / what are your favourites?
Great album Chief and great thread
Cheers
Funnily enough, while driving to the station today to pick up my daughter, I was playing Dr. Dre's 2001.
Loyle Carner - Waving Not Drowning
Little Simz - Grey Area
Cheers
Haviah Mighty - 13th Floor
Cheers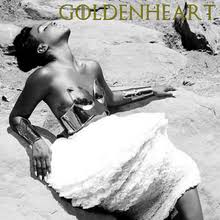 After the Chiefs post I dug out this one. This was the first Dawn Richard's album I bought. I'm not sure it stands up to her later releases.
Cheers
Das Racist - Relax
Very, very clever.
Cheers
A superb mashup of styles. Listen to "Adeline" to recognise how cool this is.
Cheers
Does this count as "modern" hip-hop? Does it even count as hip-hop? It's pretty bloody good, in any case…
Love this (I got it after you mentioned it a few months ago).
I've heard / seen a couple of tracks from the alt-j album (the Little Simz, Pusha T, Danny Brown…) and, as I usually do, will try to look up your other picks.
Thanks for all the posts, and keep them coming…
Yep to all of that - great album.
I actually meant any rap / hip hop, together with what sometimes gets called modern / contemporary R&B (if only to distinguish it from BB King, etc). (Was half-asleep when I started this thread.)
With any luck, Richard can tweak my thread title. Talking of whom…
Might be heresy, but not a bad set of songs !!!
Future - Superfly
"Walk On Minks" & "Tie My Shoes" being standouts.
Cheers
I wouldn't have to come up with a very long list of albums of the decade before Frank Ocean's Channel Orange and Blonde both made it.
From a little earlier, I've had this on for the first time in a while, Nostalgia, Ultra…
From the above, here's some stunning ocean visuals from Nabil Elderkin* for 'Swim Good' (That sentence is a hyperlink.) *See also Frank's 'Pyramids' and Bon Iver's 'Holocene'.
You know you're going to be great when your record company spends that much ca$h on a track from your debut mixtape.
Hi Chief,
Liking both posts. I hadn't heard the Frank Ocean track. Superb.
If I remember rightly you might have been responsible for me buying Channel Orange all those years ago when you posted it on "The Music Room"
Cheers
Just remembering how big an impact this album had on me when it was first released. Love the track by The Pharcyde and Grand Puba.
Cheers