Hello, I'm still learning things on the NAS front and the more I look around the QNAP the more I wonder how it works.
My dealer set my QNAP up and it's worked without a hitch since I've owned it. I do the updates as advised and that's about it really.
Someone was asking me how I handle storage and I basically said I have no idea b/c well I don't.
I got to looking around like I do and I can't ascertain whether or not my drives are getting backed up.
I see there's a RAID Group 1 which I think indicates the storage group but not sure.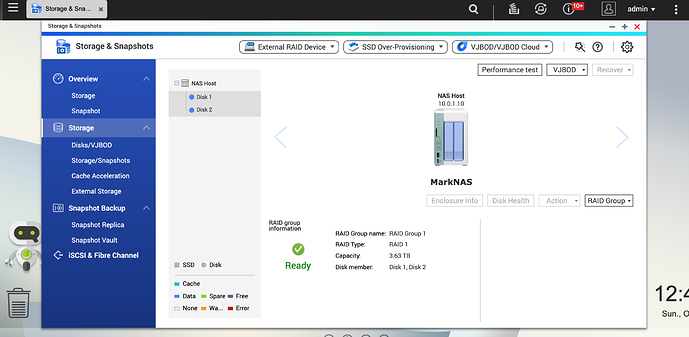 My specs. The speed of the nas seems okay, I get occasional hang ups but I think it's more Naim app related. I'm not sure if this is a good processor or not.