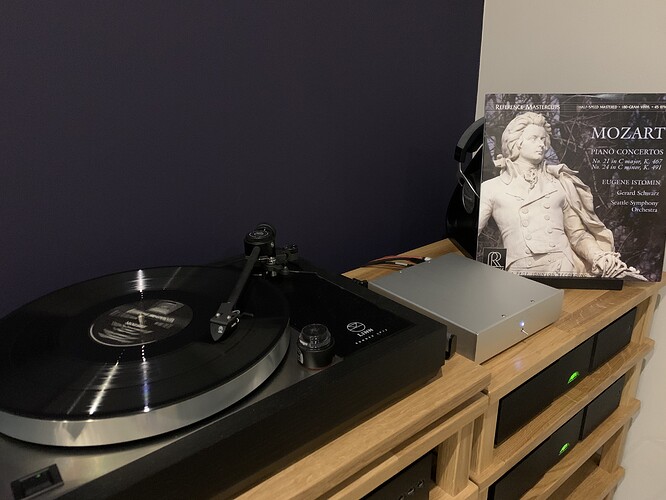 I recently took my first jump into what I assumed was high quality vinyl with the purchase of a Reference Recordings half speed mastercut (see picture). The two slabs of vinyl cost £65 which I presumed would provide a decent insight into what great classical music, well mastered and well pressed could sound like.
Unfortunately it's a massive disappointment riddled with continuous pops and an awful low rumble throughout. Even with this "audiophile quality recording" I wasn't expecting perfection, but the quieter passages are almost unlistenable! A real shame because once things build the recording is amazing - but only whilst the music drowns out the pops and rumble!
I'm running a Lingo4 and Karousel LP12 with Adikt into a Vertere phono amp (on demo). I do get a little more pops to the left channel generally so there might be a slight tracking adjustment required, but I'm now listening to Becks Sea Change and it's almost silent between tracks.
I use a Project RCM and after a couple of cleans it's just as bad.
I've had some bad normal pressings but really expected better. Is there anything obvious I'm missing, or is this just a rare experience?