You might also like to explore some of the music of Labi Siffre, who was near forgotten until I Got The was sampled by Eminem back in '99. On of Labi's funkiest tracks was The Vulture;
EW&F - Magic Mind + Jupiter - from the CD - All N' All
Magic Mind contains the following lyric, so it's not surprising I like it!
Brilliant mind still incline
In your prime to design
Thanks to you all for the suggestions. Some are familiar names, some (Jess Roden) are not. I will give them all a try. I must admit I have a soft spot for Earth Wind & Fire. My mother used to have a copy of I Am on vinyl, but it seems have gone missing.
Neil
Here's a few more for you. As mentioned - there are the "commercial" funk albums from the likes of E,W&F; the Commodores, Stevie, Curtis, Parliament/Funkadelic, Kool & Gang and as long as you stick to the 70's albums you are on solid ground.
But here's (maybe) a few less well known you might enjoy:
Average White Band - Eponymous white album
Average White Band - Feel No Fret
Isley Brothers - Go For Your Guns
Isley Brothers - Showdown
The Meters - Fire on the Bayou
The Meters - Rejuvenation
Graham Central Station - No Bout a Doubt It (GCC were an offshoot of the Sly Stone band with Larry Graham as leader. LG invented the funk/slap bass.)
Tower of Power - Urban Renewal
Tower of Power - We Came To Play
Rufus - Rags to Rufus (Chaka Khan's first band)
Mandrill - We Are One
Brothers Johnson - Look out for Number 1 (Quincy Jones produced)
Ohio Players - Contradiction
Locksmith - Unlock The Funk (Grover Washington's band and a personal favourite)
I've got everything Jess recorded and he is a personal favourite and one of the Uk's best ever R&B singers - certainly easily sits alongside Steve Winwood, Roger Chapman, Frankie Miller and Long John Baldry.
His 2 albums on Island in 1974 (eponymous) and 1977 (The Player Not The Game) are simply wonderful white soul records.
He retired from the music biz several years ago but keeps his hand in from time to time. A musician friend of mine was going to form a band to play with him last year but didn't happen sadly.
The Hidden Masters box is mandatory if you can find one. I've got number 181. And before you ask - no you can't.
Thanks very much @Numptyhead. There's plenty to go at there! I've got some Isley Brothers, but not the albums you mention. I've heard of some of the artists you mention, but not all. Rufus is a good shout - I've heard their singles and liked them. The mention of The Meters reminds me that I have a compilation album of New Orleans funk, which I must gig out for a spin.
@Fatcat @AndyP @Numptyhead, Just listening to some Jess Roden via the internet and very good it is too. How is he not more well known?! Just had a look on discogs and that 6 CD anthology looks as if it will be hard to find!
Just listened to some Labi Siffre. I knew he had a big hit, but couldn't remember with what; a quick internet search reminded me - the song, Something Inside So Strong. I was surprised to see that he wrote and performed It Must Be Love, as covered by Madness. Anyway, I enjoyed the more funkier tracks you recommended.
This CD arrived today - Stax of Funk Vol 2. It's an excellent compilation with one or two well known artists, such as The Staple Singers and The Emotions, but a lot of the artists are new to me, including the rather wonderfully named, Israel "Popper Stopper" Tolbert with the C A Warren Players! Vol 1 is on its way as well. Thanks to Richard for the recommendation earlier on in this thread.
I just discovered these soul funk uk woman singer. Like her very much. Wonderful voice and great musicians.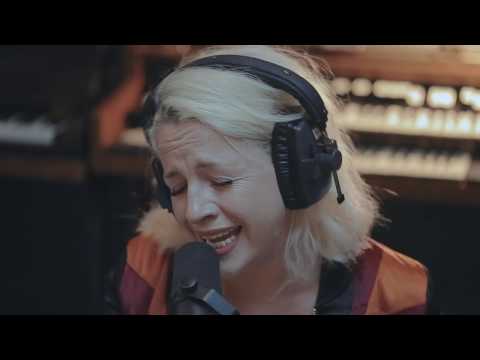 Volume 2 is good, but I think Vol.1 is even better. You'll be in for a treat!
Almost anything from James Browns 1970's output especially when backed by the JB's with Bootsy Collins on Bass.
Also the spin off bands like Fred Wesley And The Horny Horns (James Browns horn section with Maceo Parker) Bootsy's Rubber Band, and most of the P Funk stuff
Yes, I've got a little bit of James Brown, but he is someone I need check out more closely.
Thanks, some of the artists are familiar, some not. I'll check them out.
The Meters Rejuvenation

A band not usually considered Funk but who are incredibly funky are Talking Heads
Speaking in Tongues is about as funky as four white people can get.