I hope you can help me. I am having problems with the naim app on my iPad Pro. All was working well until a few weeks ago. We have a new sky Q router that I guess might be the problem.
But my iPhone. My wife's iPhone and her iPad all have the naim app and all are still working perfectly and transitioned with no problem. These 3 devices can still see the NAC272.b
The troublesome iPad is definitely connected to the wifi network. It seems to have a problem "seeing" my NAC 272. I get the following error message through the app.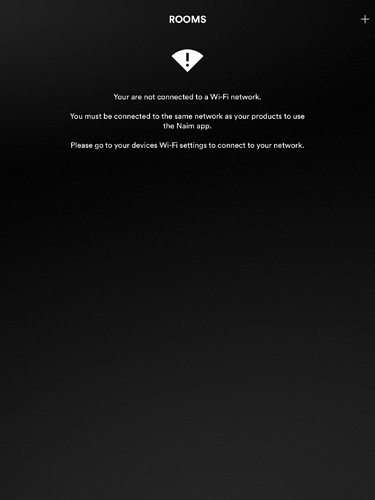 But the iPad is connected to the WiFi network as I can access the internet. I have tried deleting the app and re-loading it. I have powered down my system and switched back on again. All to no avail. Any suggestions would be appreciated.
System NAC 272, unitiserve both connected to wired network through switch. NAP 300.