More sad news, as Lee Scratch Perry leaves us.
R.I.P. The Upsetter.
R.I.P.
Sadly, it's not going to end until we give up the ghost ourselves
Saw LSP at Camp Bestival many years ago. Incredible stamina for his age and a great performance. RIP Mr Perry.
Another sad loss. He must have had a hand and a spliff in a huge number of Reggae albums.
Educate me please. I had a "reggae" 45 single from late '70s by The Upsetters. An instrumental - I can't remember the title, but it made the UK charts. Same folks?
It's somewhere around the house. I'll try and find it tomorrow.
Yes. Scratch was the Upsetter with various band members over the years who made up the Upsetters.
I'd better find it and give it a spin!
Return of Django, maybe?
Thought that title sounded familiar, and it was from the late '60s not '70s ( at my age, it's just way too many years ago.)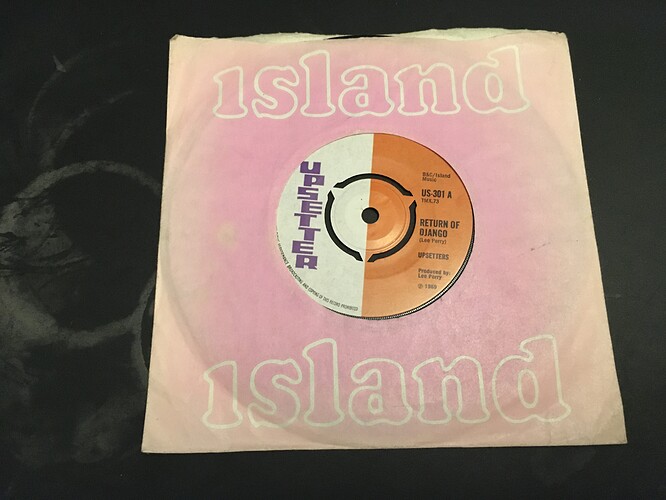 And the B side is

6
Scratch will always be alive wherever Dub is played.
But I'll still miss his madness on the boards.
RubADub In Peace, Lee.
This topic was automatically closed 60 days after the last reply. New replies are no longer allowed.