So, this is my setup :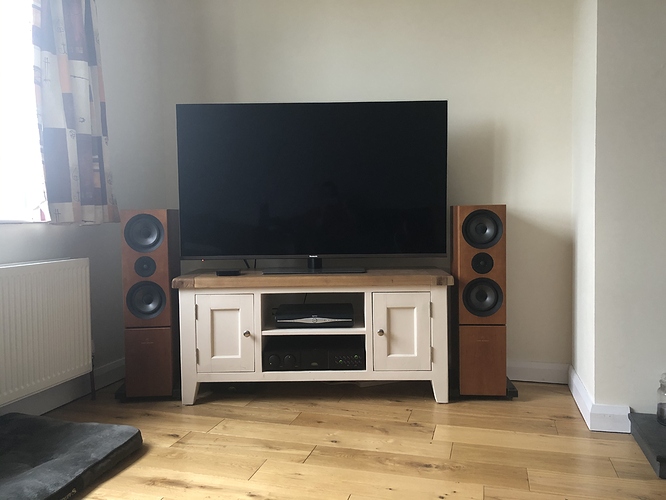 Supernait
Hicap DR (hiding underneath)
Linn Keilidhs
Question is, where the system is placed is in an alcove beside the fire, I have no other position for it and it needs to run the TV as well.
I am going to take some time tonight and dress the cables better at the back, bring the HCDR up and remove the skybox, but is there something I should be doing with the speaker position.
It was all very boomy until I added the HCDR, but I am thinking this is as much to do with positioning as it is equipment.
Any comments from the group or anyone in the same situation.