Look forward to hearing more!
Phil
In the words of a famous singer---- the hips don't lie!!
(Or the blisters)
So not sure if this as good as a picture but this is how my bedroom looked the other day. Liked how all the dark surrounded the window of the beautiful sunset.
Just passed there today, and what a shock.
Saw that sculpture last 6 years ago when we did the camino before.
Now today it's not there. Seems that it was moved away pre covid and not there anymore.
But at least we were only 5km away from Santiago de Compostela at this stage.

Removed for repair in 2021. Presumably the the concrete base is still there?
Enjoy!
Where did you start?
Phil
Quite unexpectedly we heard bagpipes a few miles after Melide. I gave her some money in return for safe passage!
Phil
This is not really a sunset but an hour and a half past but this is how it will be for the next six months…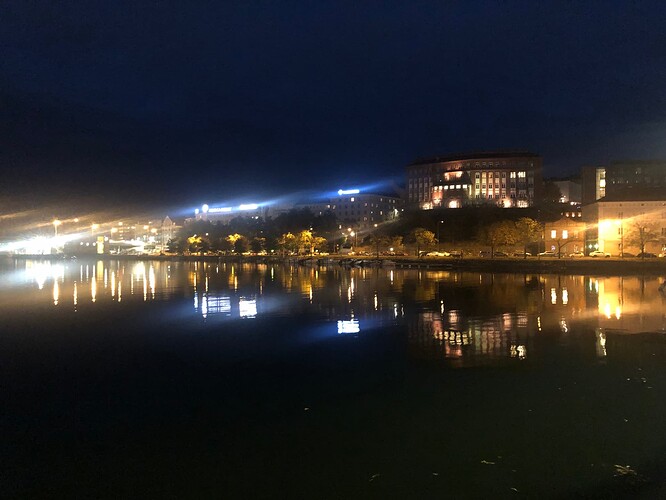 Both lovely places, I've been to them a few times in the 90's - great memories.
I've recently become addicted to 'Krispies' fish and chips in Exmouth, especially their battered chips