I think the change in Council Policy is co-incident with the change in Council Leadership following recent Local Elections. The new Leadership taking a different view based on local opinion, which the previous Leadership failed to grasp.
As you state, I agree that it is important to establish a clear understanding of what was happening under the previous Leadership. Let's hope that the external auditors are effective.
I just saw Peter Gabriel in Berlin.
It was splendid
I chose Berlin because I haven't been here since 1989. Forgot that he speaks, and even sings in, German. (Only one song, After the Flood) but quite a few links, passed me by! And seeing several thousand Germans raising their right arms to Biko was like some weird throwback worthy of a Lineker tweet.
It was all very terrific. And the new songs sound fantastic.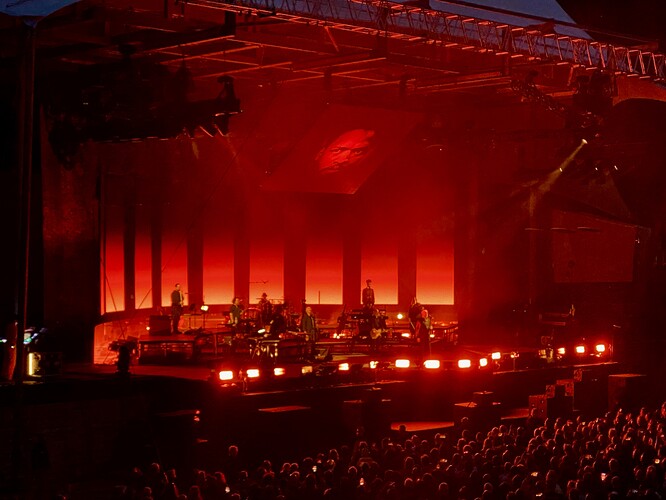 Lost my brand new glasses then when I went to get my spares found they were also missing.
As my uncle said he had 3 pairs of glasses, his,
upstairs pair
downstairs pairs
And his
Pair he used to when he'd lost his other two pairs
Drove 600km to Trondheim to collect four chairs and a Nait1. And picked up my new turntable in Oslo. The road is nice, but it is a long drive.
Started the day with a ride in the forest. So good.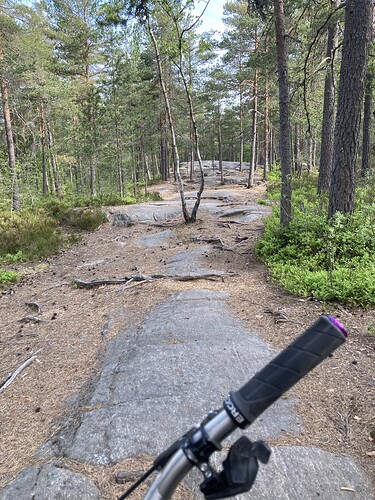 What is your new turntable ?
Spent a pleasant day at the Tredinnick steam fair at St Issey.

Lawn mower racing was fun
Pilot of this RC plane new what he was doing
A great day out in the Cornish sun
Bergmann Magne with Ortofon Cadenza Red.
Took part in my 1st mass participation cycle event. Cycled from London to Essex and back on roads closed to cars, about 30 miles. This is the entry level. options to cycle 60 or 100 miles too

Superb, as the OP of the vintage vehicles and aircraft I couldn't ask you to put a few photos of the tractors
on that thread.
I created it for photos like yours
Many thanks
Wowzer
It's very rare that I am envious of the wonderful equipment that features on this forum, but in this case, I will make make an exception
I cycled the 100 mile version. It was a pleasant route, through Epping Forest and some extremely wealthy villages. I've cycled the previous London Surrey 100 mile event five times and on balance I'd say the old route was better. It was also better organised, with baggage storage (trucks which carried the riders kit from start to finish), better start and finish areas and a better medal too for what it's worth. That said, it was an enjoyable, if stressful, day - my wife got taken out at ~70 miles by someone who didn't hold their line. This resulted in a deep gash in her elbow. She had a lift in the 'party bus' for 16 miles before deciding to get back on her bike and ride to the finish (she's tough like that!). We later went to St Thomas's hospital to get it cleaned and stitched. One positive note for the organisation was the care they gave to her bike in the van, which was following the party bus. And top marks to the Urgent Care Centre at St Thomas's - we were in and out within 75 minutes - an example of the NHS at its best.
Well done on completing the 100. And sorry to hear about your wife. Glad that she's ok and received great care from the NHS.
A few rumours have filtered down that the 100 was a bit shambolic. Some riders didn't get to leave until after 10.00
As you get older, simple tasks get harder but I managed to disconnect the system and dismantle the rack to connect new speaker cables (even though I was happy with the old ones) and add Ethernet to streamer (even though I had no issue with WiFi)
Time now to do some listening.
Disappointed that I chose an indoor job on such a beautiful day.
Yes, I'd heard that too. The start was poorly organised and some of those in later start waves (typically the slower riders) didn't get away until 10:00am and then didn't make the cut off times. That must have been very disappointing, particularly when you consider they all paid the same cost of entry. I also heard that some were directed off the course up to an hour before the advertised time at which the road was being reopened to traffic.
Trekked to top of whiteface mountain. Nice view of lake placid if a little hazy probably from the Canadian wildfires. Now nursing multiple bug bites.

…are the black flies out and about?
Yup and with a vengeance. The temperature was in mid 20s. 75ish in F. And very little wind. Hopefully they will be gone by end of the week. I don't know how such a small thing can draw so much blood and then the unbearable itching!