Cold room ?
74 and 62. Or that be 62.5?
I'm guessing he likes to keep that CH thermostat down to save a few pennies.
Yes, an amusing lockdown distraction…Fripp as ever a guitar virtuoso…and Toyah a whole bunch of fun. Amused and cheered up many people.
Not only cold, I hope she doesn't slip - maybe it's some kind of combi bike/crosstrainer.
I've never really heard anything by Sunday All Over The World, though have always been a big Toyah fan since I was a teen.
Have to wonder if she's had some kind of augmentation done. Mrs AC is disgusted and has just told me off for watching the video!
Been around for a while, I don't see the point to be honest. I find it a bit juvenile to say the least.
They live 2 minutes walk from my parents house in Pershore.
I think they own 2 adjoining houses, in part to house their large record collection.
What has/have?
You need to look closer, there are at least 2 points here.
Yes, perhaps not very becoming for a woman of her age, but so what if they're a devoted couple just fooling around and having fun. Not sure if the rest of us really need to see it though.
I met her once but seem to recall I said completely the wrong thing! Great live gig in a small club though not that long ago in the grand scheme of things.
I live just outside Pershore, see them in the town quite often. She is seriously tiny. I have never seen him not in a 3 piece Suit and Tie. Even on a Sat and Sun.
Ah - my aged parents (and separately my sister) live in Pershore, and previously lived in Fladbury for many years.
It's a lovely place, with great walks up nearby hills.
I used to row on the Avon a lot when my father had a skiff there.
I've never met Robert or Toyah, but my parents have.
Says nearly 5 million views on my version of YouTube.
Juvenile?..sure.
Brings a smile to my face…YES!
All lokks like a lot of much needed fun: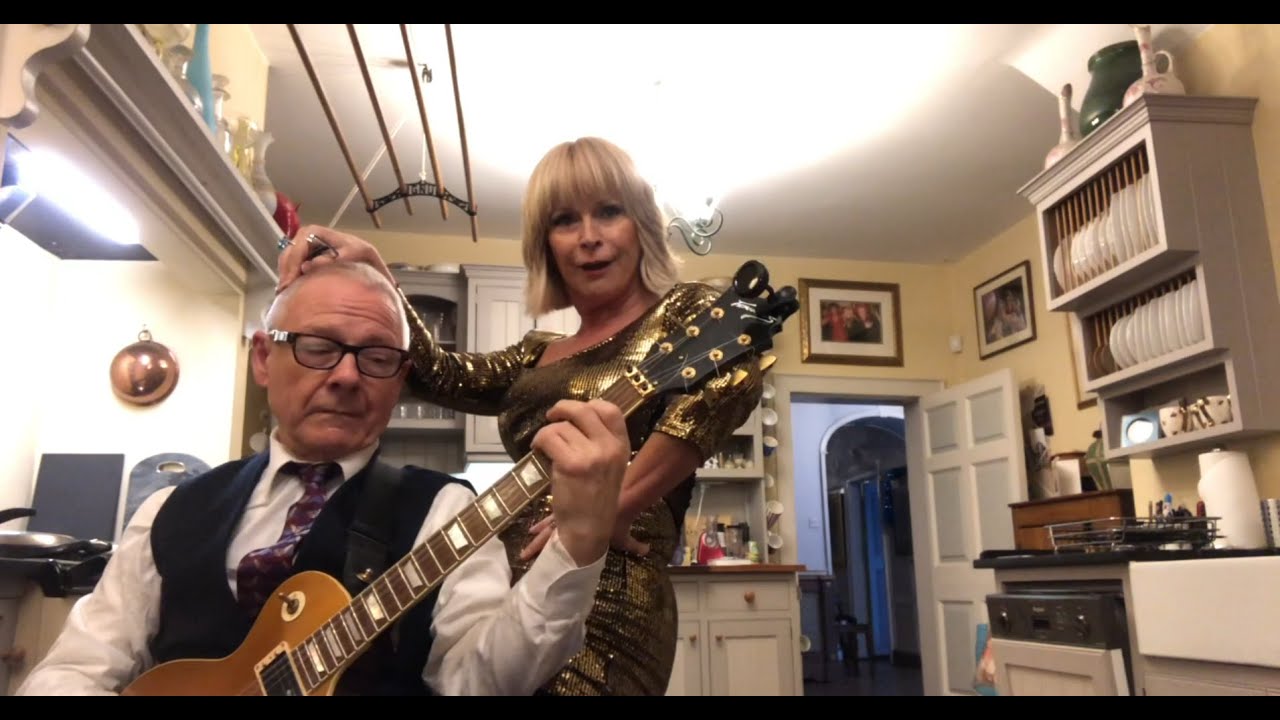 I really don't think any of these vids are meant to be even slightly serious.
I suspect not. I remember once reading an interview with her in which she said she would have reduction surgery if her husband would let her.
Anyway, have been watching these, since the 1st lockdowns, bring an element of madness in the whole situation.
Was a fan of Toyah in the '80s, as an early teen and probably an out for some of those rebellious teenage modes, at that time.
Got to see her, in London, last February, yes February 2020, before all the social distancing kicked in, and every other gig planned for 2020 has been rescheduled.
Have been checking these vids out every Sunday.
I think they are great craic.
Just a bit if light hearted fun to lift people's spirits.
I am usually having a good laugh.
Keep up the good work