What to expect from the audio show?
2022-10-28T22:00:00Z
Have a look at Hifi Pig. They detail all the brands which will be shown.
I highly recommend you visit the Grandinote room. Great electronics and speakers. I have their Mach 36s.
I missed it, Nicolas. So busy visiting cemeteries that I forgot…
What were the highlights for you ?
There's a full cover by Michael Fremer on the show, via Tracking angle on YouTube. I enjoyed watching it, as seeing and hearing some Polish people.
Some original creations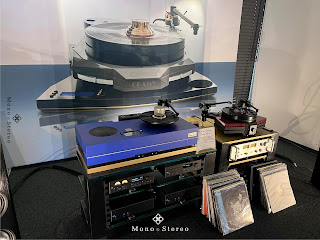 Varitex