What to expect from the audio show?
2022-10-28T22:00:00Z
Have a look at Hifi Pig. They detail all the brands which will be shown.
I highly recommend you visit the Grandinote room. Great electronics and speakers. I have their Mach 36s.
I missed it, Nicolas. So busy visiting cemeteries that I forgot…
What were the highlights for you ?
There's a full cover by Michael Fremer on the show, via Tracking angle on YouTube. I enjoyed watching it, as seeing and hearing some Polish people.
Some original creations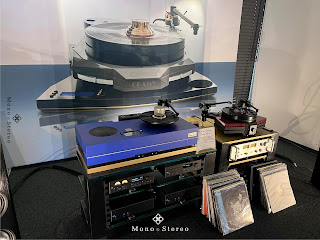 Varitex
This topic was automatically closed 60 days after the last reply. New replies are no longer allowed.