No I just mean that G. Martin was important musically and helped them develop.
Kinda agree…great sound, so-so (dare I say bland) music for some of the forum favourites I've heard
(Pharoah Sanders/Floating Points springs to mind, or Voices by Max Richter…yawn…)
Newly released videos show how a truly minimalist recording set up can ensure optimum Sound Quality;
This is what they call 'One Mic';
and this is 'One Mic +'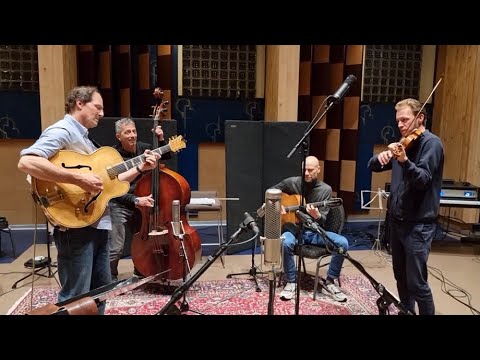 I don't understand why they record only Carmen Gomes. There are so many great women and men singers, be it jazz, blues, or soul. Why are they never recorded in audiophile albums. It is a real mystery for me.
I tried to listen to a lot of artists in the Sound Liaison catalog, or other audiophile sites. I found no one artist that engaged me emotionally.
I feel similar. Have often caught myself chasing 'audiophile' recordings to see what my average system can do with quality recordings and miss out on enjoying the music i like. To be honest, i have probably wasted way too much time doing that.
And here is another

Soulful Journey at a glance:
Album: A Soulful Journey (from Big Apple to Big Easy)
Style: Jazz and Soul standards of the 1940s to the 1960s
Band: SOB & the CZYKS
Artists: Andreas Sobczyk, p; Denise Gordon, voc; Andreas Dombert, g; Stephan Holstein, cl, as, ts; Malo Mazurié, t; Karol Hodas, db; Peter Müller, d
Packaging: Double-LP in gatefold with 12 page booklet
Edition: limited to 950 double LPs and 50 promo copies; all numbered by hand
Recorded: August 10-16, 2020; Powerplay Studios Maur/CH
Console: Neve 8016
Tape Recorder: Studer C37
Sound, Mix: Andi Wingert, Reto Muggli
Mastering: Adi Flück, Centraldubs, Bern; mastering with a Telefunken M10 with analog preview using the original session tapes (no copies)
Plating: Optical Media Services, Baarlo/NL; one step pressing using one lacquer per stamper
Pressing: Nordsø Records, Kopenhagen/DK; on 140 gram vinyl using new Newbilt manual presses
I'll give it a listen
I feel richer when not listening to that