They make me smile so relevant to me.
And another one…
/Peder🙂
At first glance I'm nostalgic for the old Crome bumper days so they may be out of step with today's society, but if taken in the spirit of the intention of the quirky wry humour that is tongue in cheek, then I feel they resonate with "olive" and "classic" users. But for the streaming generation they are perhaps a bit of an aberration.
I like the old adverts but as one of the many 'converts' on here, I'm already 'sold' on Naim. The question in the title of this thread really needs to be answered by potential new customers.
Good point @MDS - Here is another one, this time with the great man.
I don't read the hifi press so don't know whether Naim advertise, but the funny thing is sometimes the old things, be it adverts or goods, resonate with new markets. Perhaps it's time for a reissue of the adverts?

Camphuw,…I also like the older ads,…It was more fun in the past.
But one should also think about,.that the interest in owning a music-system was much larger before the year…say 2000 and up to our days.
Then it was priority number 1 when you got your first home.
Today it is very far down the list of priorities for younger people.
And it obviously affects the way the ads look.
But it was more fun in the past.
/Peder🙂
Some are still good while others are not. That Household Naim one is a dreadful stereotype that should be confined to history. My favourites are the 'sorry I didn't catch your Naim' and the 'Mr Vereker makes exceedingly good Naits'.
Like this one below.
I have put in this picture earlier in some thread.
It is a painting of the advertisement that Hungryhalibut is talking about.
A friend got this painting as a gift when he filled 60 years.
/Peder🙂
Ah but Peder, as someone not familiar with advertising in UK, I suspect you are missing the very British understanding of this.
We have a brand of cakes in UK called Mr Kipling's & this is how they advertised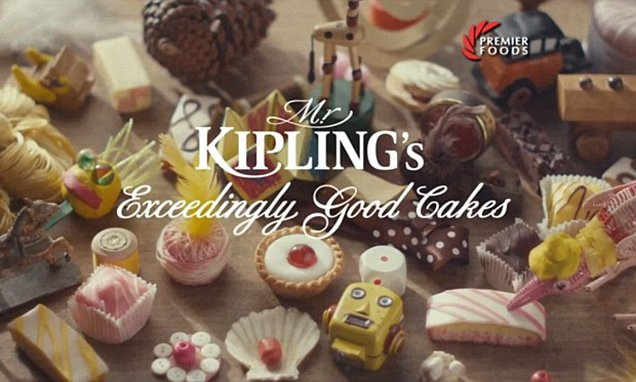 Those were clever, quirky adverts and stick in the mind. The ones that appeared with the original Uniti range were amongst the worst.
Mike-B,…Thanks,…then I understand.
These cakes must be popular if Mr.Vereker tried to associate to these in his Nait ad.
I'll show this to my friend with the painting.
/Peder🙂
Most will probably remember when such adverts were more manly - or targeted to aspirational young men.
Camphuw,…If you look at the original ad that you added in,…So is my friend's painting well done.
He should mount the painting in a suitable frame later.
/Peder🙂