Gung hay fat choi!
Last Chinese New Year I was in Hong Kong - my first there. Though it was very noisy (deafening at times, and made me jump on New years day every time nearby property set off its firecrackers, I gathered it was an unusually restrained because of COVID - and has remained like that for a full year. Here's to an ending to COVID ruling our lives this year!
Year of the Ox…hope we all get better luck.
Serious on meal tomorrow night - one Wok for everything. Said wok was bought 35 years ago and it still it goes on and on. All those company meals with my company years in China - shame to me retired and back in the UK!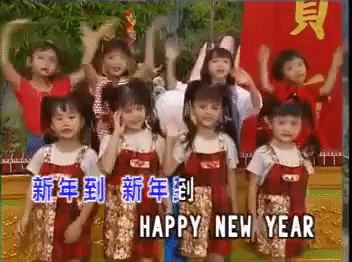 @ravenswood101 , many are envious of you.
Wishing everyone a safe, healthy and prosperous year.
Happy New Year. Miss Hong Kong as well. Last year was the first time since 2006 that I haven't spent considerable time in Asia each year. Looking forward to travel by the end of this year.
Happy New year folks!
Wishing everyone a safe, healthy and prosperous 2021.
Xīnnián hǎo
Happy new year.
I was born in another year of the Ox. 1973. And, being a Taurus birth sign - I'm looking forward to revelling in bovine energy. Moooo.
Oooh sorry to bring bad news but I believe generally your 'own' year is not regarded as being fortuitous
That's ok.
Being a stubborn stuck in the mud type. I never really thought being an Ox was in any way fortuitous.
Should it be Happy "Lunar" New Year?
Anyway, happy Tet, Lunar New Year, Chinese New Year?
This topic was automatically closed 60 days after the last reply. New replies are no longer allowed.