If you're a Jeff Beck fan, hell, even if you're not, you MUST watch this documentary. Brilliant.
If it's the program that was shown sometime last year, then I endorse that. I wasn't a fan (apart from loving Hi Ho Silver Lining), and still wouldn't call myself one, but it showed me sides to his music of which I was unaware and some I liked, and indeed it lead to me getting some of his albums.
Yes it was on BBC 4's frequently very worthwhile watching friday night sessions last year. Also interesting about his love of bikes & cars.
If anyone wants to sample one of his solo albums, one that really shows off his virtuoso guitar, a mix of music genre, no vocals, "Blow by Blow" is the one to go for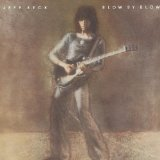 The only problem with recommending albums Is that his music is so varied that you can hear one and not like it at all yet love another! The documentary covers the whole range so it's a very good way of finding his music.
It's a great documentary.
This topic was automatically closed 60 days after the last reply. New replies are no longer allowed.