The joys of making C90 'compilation' tapes!
G
Probably later than this my parents had a Panasonic equivalent…we thought it was the Bee,s Knee,s as they say. Then Uncle Dave bought the first separates system in the family…a Goldring Lenco deck, Goodman,s amp, wharfedale speakers…all in lovely wood. Xmas I would plug-in a headphone and listen to Floyd…happy days.
When I was about 8 my dad had a similar unit, from Fisher. I remember going with my parents when he bought it at a department store. It was a big purchase for him but it made him very happy. Having that in the home really opened up my interest in music. He bought a cassette deck a short while after, and I started borrowing friends' albums and taping them. That got me listening to a lot of music.
I found a photo of that Fisher long ago online, but can't seem to find it again.
Many systems over the years, starting with a Bush portable cassette player and a Pye record player (from Argos) and a Grundig Melody Boy 1000 radio in the mid 70s which I moved on from to this system by the end of the seventies;
For the sharp-eyed, this comprised a Sansui SR-222 MkII turntable (fitted with Ortofon VMS20E cartridge), JVC JAS-11 amplifier, JVC JT-V11 tuner, Hitachi D-75s cassette deck and some unknown speakers that I can't remember (anyone know what these are?) on home made speaker stands (covered with orange fablon!). Headphones (pictured on the speakers) were the Sennheiser 414s with the famous yellow ear pads.
For some reason I thought the large VU meters (bought second hand from a surplus electronics shop in Tottenham Court Road) looked cool - ahh, the naivity of being a teenager!
A brief dalience with a Strathearn STM4 Electronic Servo direct drive turntable (made in Ireland and costing £25 in a bankruptcy sale in Tottenham Court Road) ended when I dropped it on the floor!
Early 80s saw me sell all my records and buy a A&R A60 amplifier, Acoustic Research 18BX speakers from Billy Vee in Lewisham and a dodgy Trio DP-750 CD player from Laskys! Definitely not source first!
In 1994, I upgraded to a Audiolab 8000S amplifier, Marantz CD-63 MkII KI Signature, Nakamich BX-125 cassette deck and B&W CDM-1 speakers on Kudos S100 stands. I still have the speakers (part of my A/V system).
From there, onto a series of A/V systems with Pioneer 5.1 amps, Pioneer disc spinners and the B&W CDM-1 (now accompanied by a centre speaker and a second pair of B&W CDM-1 speakers for the rear). The Nakamichi deck was sold off in 1997.
This kept me going until my first Naim purchase in 2012 - NDX with Supernait and B&W 804D2 speakers. I'd first seen Naim at the Bristol HiFi show in the early 90s and had aspired to Naim ever since.
The journey from there is in my bio up to my current system (ND555/2 x 555DR/ 552DR/ 500DR/Uniti Core/ B&W 803D3/Super Lumina 'full loom'/ PowerLines/ Fraim).
I still also have my separate A/V system, now fronted by an Oppo 205 disc spinner, LG OLED TV and Pioneer SC-LX85 A/V amp (from 2011).
Lots of fun, a few regrets (Strathearn turntable and the Trio CD player!), but music aplenty!
ATB. George.
This is the system of my parents of the 80s and my first perceptions of music. It was a magic cupboard that has been sealed in my mind to this day.
My first TT…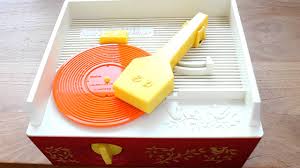 Super thread, I grew up listening to these…
Powered by 2 of these…
With this as a source…
All library shots but I still have it all, my late Dad put it together in the early 60's
Oops forgot the preamp,
Fantastic system, Hollow. I've just watched Chesil Beach and there's a similar Quad system featured in the film.
My first system from the 1980's still lives
Rega Planar 3, in my media room, connected to a Uniti2.
A60 amp, used as a headphone amp of the Uniti2
Arcam Alpha 7SE CD player with UC2/NAP100 in the games room with Acoustic Research 22BX speakers.

Thanks, yeh I still have it stashed but it would all need serious refurbing which would be quite costly, I'd like to get the 301 sorted though and have it mounted in a new plinth, it has 2 Ortofon arms (not sure what type but same era); one for mono and one for stereo! All money though. Here's a pic of the 301 as it is today, you can see both arms, it was originally mounted in a typical 60's style cabinet along with the Quad 2's
My first real quality hi-fi was kindly handed down to me by my Father who made the mistake of "upgrading " to a music centre which included a new (then) cassette deck.Oh well ,but I wasn't going to argue
The turntable was the ubiquitous Garrard SP25 , the intergrated was a Trio KA-2000 and the speakers were beautiful Wharfedale Dentons.I also has a pair of Wharfedale headphones that made me look as if I had a can of soup on each ear!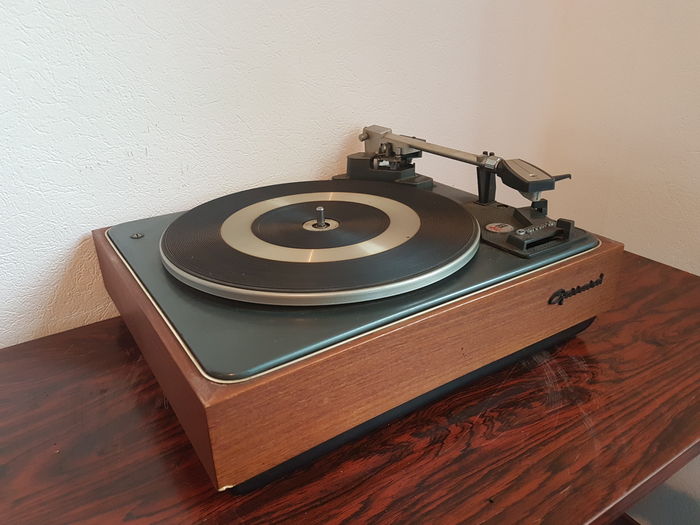 Oh and of course ,just the usual bellwire for speaker cables.
I have an identical RP3, needs a bit of love but it works
That Electostatic speaker looks just like a chair… amazing.
I had my serviced last year - new belt, oiled, new stylis and brush. Goes like new. The lifting arm is broken, but doesn't affect use. It's a classic keeper!
This could also inspire a long gone haircut thread … my mum found this picture a couple of months ago to the delight of my girlfriend. Anyway here is a 19 year old Pete with his first serious system . Phillips CD104 , Sony Cassette Deck , Naim Nait 2 and Celestion 3 speakers . I remember wanting the Nait 2 so much I had to wait months to earn the money for suitable speakers to go with it . I loved that system !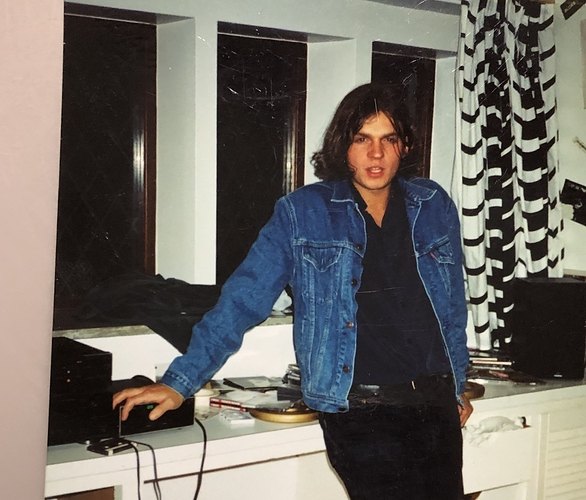 My first separates system, for Xmas 1974 I think.
Garrard SP25 Mkiv with a shure m75ej cartridge
Eagle AA amplifier - it had a 2 pin mains socket on the back to power a turntable. The whole chassis to the socket was live. Got a few shocks reaching around to the cables on the back:
Goodman Havant speakers - yes connected with the standard bell Wire:
I made my own speaker stands from heavy duty cardboard tubes my dad brought from the factory at his work. These were filled with sand and fastened between 2 boards and the whole covered in silver foil I got from somewhere. Well at least they sounded better than being on the floor!!
To save the quad system from everyday use my Dad bought these…

The little Trio amp was nice and I still have it but the Toshiba deck was a bit of a dog, there was a pair of Trio speakers too
My dad bought a "Realistic" (Radio Shack house brand name) cassette deck that I recall looking similar; Toshiba could have manufactured it for Radio Shack for all I know.