Hi
Does anyone have any experience of theses speakers with Naim?
I wish I did. I have heard earlier versions of the Guarneri, the Homage, and they were great. Bass wasn't massive, obviously, but what struck me was the overall beauty of the music they produced. A dealer described them as a beautiful lie, so if they are lie, it'd be happy to forego the truth. I heard them with a NAC552/500 and CDS3.
Happy Guarneri Tradition owner here, at the back end of a 272/XPSDR/300DR.
I listen mostly to classical and opera. They truly produce a magnificent, well rounded, and very elegant sound. Listening to vocals, there in no harshness and shrill in upper registers. Large orchestras are superbly presented, with expansive soundstage and precise instrument placement.
Is this a lie? There is indeed a certain "beautification" of sound. Very Sonus Faber. Some people might not like it, preferring a more "analytical" sound.
Yesterday night I was listening to Murray Perahia's version of Bach's Goldberg Variations. The beauty of reproduction of the sound of the piano was breathtaking. For a moment I stopped listening to the Goldberg's, but instead listened to the Sonus!!
Bass a bit lacking though. I therefore complemented them with a small REL sub.
And god they look stunning!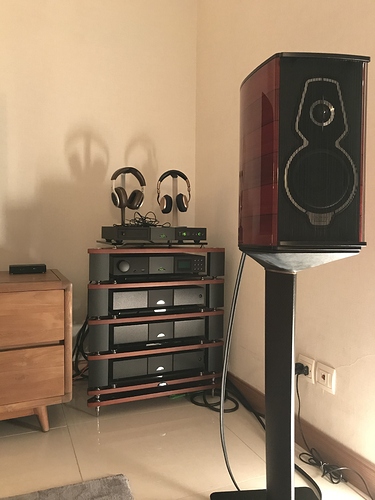 This topic was automatically closed 60 days after the last reply. New replies are no longer allowed.