Speaking of massive, they could be this summer…
Elvis Presley
Elvis: 30 #1 Hits
Getting in the mood before I see the new Elvis movie this afternoon.
Edward
I like all their stuff @Deeg, well worth exploring and available over on bandcamp.
Are they still active?.. been looking around the web, her site appears to have been hijacked by a gambling site and the twitter feed dried up in 2019… liked the album, a nice bit of electro-rock. Currently exploring their other albums.
Joey Alexander Eclipse / 2018 Motéma / US CD / MTM0271
Playing this excellent recording because JA is 19 tomorrow.
Joey Alexander Piano
Reuben Rodgers Bass
Eric Harland Drums
Joshua Redman Saxophone - 3 tracks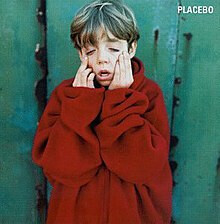 Coheed and Cambria, Vaxis II: Window of the Waking Mind. Out today on CD, first play.
Woke up this morning, had those "I really can't be arsed to do any work today" blues, so I put me on a CD, by a master of the form…
Adore that album, haven't seen much RHP on here.

Bandcamp, flac download, the weekend starts here