I have Ethernet via ADSL. About 12 Megabytes.
I don't need fast speed to download. My interest is only the sound quality of the local streaming ( from Melco).
I received a proposal to have fiber in my house.
Can it improve sound quality of local streaming?
Here a test of my adsl.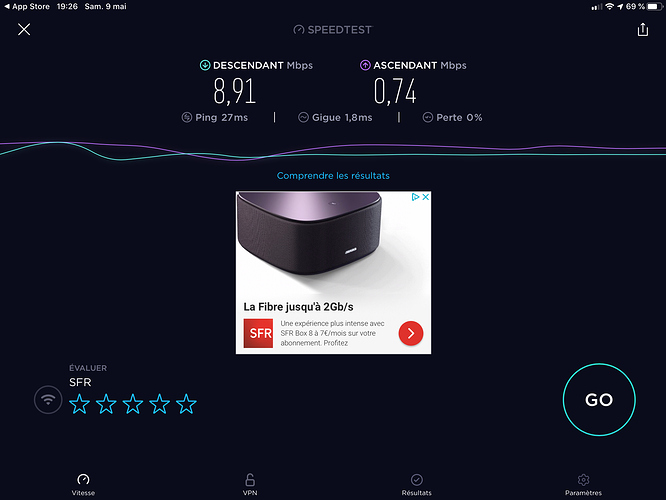 Has anyone gone from adsl to fiber and heard sound quality of the streaming improved?