So what would you suggest as an ideal turntable to partner your new Supernait3?
Rega 6 or 8 would be nice
… though rega's ania that is the default cart needs an mc phono stage.
A maxed-out LP12 with a VM95E.
Well loads of choice. Let's assume a budget broadly the same as the SN3.
For starters I would suggest:
Rega RP 8 or 10 with suitable cartridge to match.
Michell Gyro/Technorm/suitable cartridge
Linn LP12 construct by Cymbiosis.
Roksan Radius/Nima and suitable cartridge.
Avid Ingenium
Vertere Dynamic Groove.
Good luck.
Lindsay
What is that?
Looks like Curiosity…
VPI Prime Signature, I believe.
It reminded me of the rp8
VPI Prime Signature~ 6K
You would have a hard time finding something farther from an RP8 in conception than a VPI Prime - at least without going DD.
I don't know anything about TTs. Bought an LP 12 in 1986 $1.4K. Sold it 3 years ago $1.5K
Kind of miss it, but my theory: if you don't use it, loose it!
Just drooling! And learning how to post pictures!
I have a Verdier La Platine with a Moerch 12" Transcriptor Arm but I can't find a pic online.
There are some gorgeous Turntables in the new Well Tempered line up. Then one could utilise the WT mm cartridge for a start.
Thanks for the suggestions. Should have said, I don't want additional boxes with SN3 so TT need to be comparable with the new SN3 phono stage which means only MM cartridges unless I am mistaken.
The Clearaudio Concept comes with an MM cart
Or as JosquinDesPrez rightly says you can add a step up transformer and go for MC version.
Step up transformers can be very, very small like these two examples from Ortofon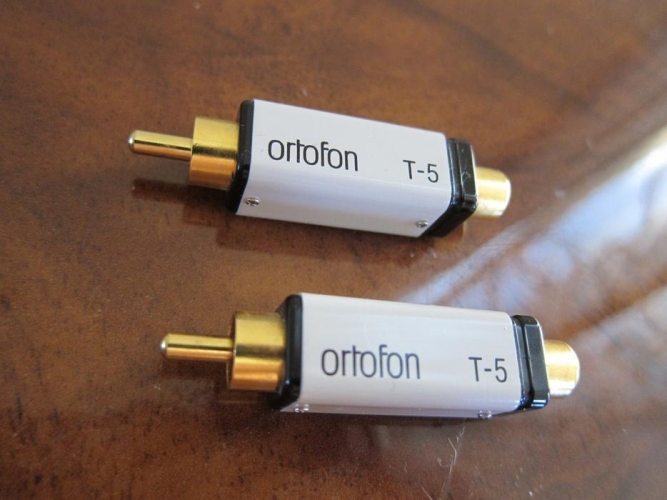 There are some excellent MM cartridges available that would be an excellent match for Naim the Audio Technica AT150 EA in the picture that I own has a changeable stylus that is compatable with AT's new VM SERIES

Which come in three different stylus types and seven grades that vary in price from £49 VMN10CB
To £499 for the VML60SLC