Hi I am a frequent lurker on this forum but rarely post. My system has been put together over many years with much of it second hand. Currently none of my gear is DR. But I have NDX2, 552, snaxo 632 + hicap and 3 x 250-2 and ovator 600,s. The system sounds ok but there is a soft or muted kind of quality to the sound. I am a sound recordist for tv and also record classical music. I recently played some recordings I have made on different systems with Focal Sopra 3, B&W 802 d4 and Kudos Cadera? and was shocked by how much more I could hear into the recordings. To the extent that I would have made quite different mix decisions than I had using the Ovators. So my question is what speakers to get?
The perhaps obvious choice would be kudos T808 and replace the snaxo. BUT I live in Sydney and the closest Kudos supplier is over 800 km away and only has 600's. I would have to buy them based solely on recommendations on this forum of which there are many .
The Hi-Fi shop I've gone to for 30 years sells neat XL 10 which sound great but are too tall for domestic harmony - plus they tend to make a classical guitar sound like it's the size of a fridge. Otherwise they are beautiful and full range which I really need.
The Sopra 3 were great but I found them a bit shrill on strings. Great on vocals and jazz but I didn't like what I heard on orchestral stuff so much.
A speaker that I did like was the B&W 802d4. But I did not get to hear it with Naim amps. could a single 250 drive these? Is bi amping of any use ?
My room is 6x6.4 m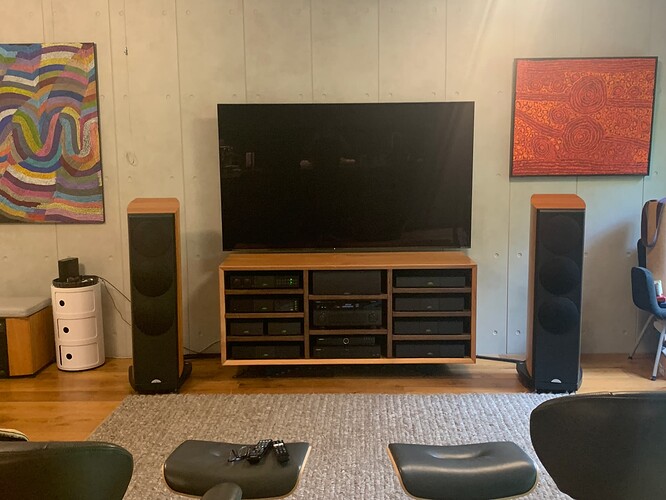 Any suggestions would be greatly appreciated