Anyone else find the widget volume control more responsive than when using the app?
G
Can you explain what "widget volume control " is ?
Graeme, how do you get that?
Looked on my OnePlus phone at widgets, but not showing anything for naim
For new streaming platform only I think. It did take me a while to work out how to set it on my iPad but I've quickly grown to like using it.
G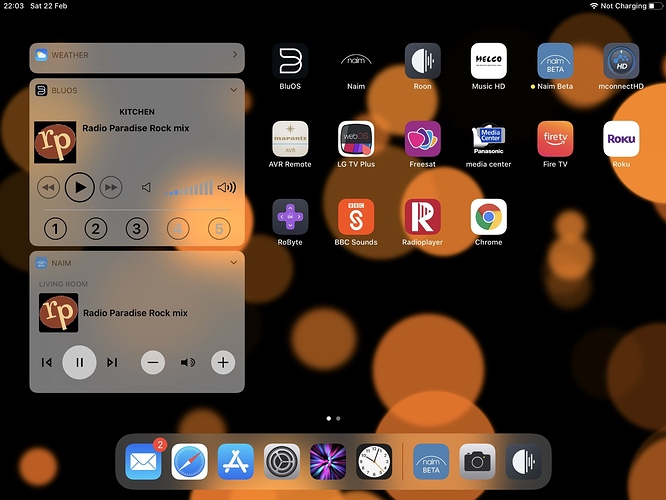 Yes it's Apple only. The widget is good and very responsive, the blue OS one also has radio presets both convert to Roon when in multiroom. (The weather one is the US weather channel so not very good for the UK).
This topic was automatically closed 60 days after the last reply. New replies are no longer allowed.