It was just my joke, no problem
Thanks for the heads up, been enjoying Shabaka Hutchings through collaborations with Nightmares on Wax, Shout Out! To Freedom… (which if it doesn't give away too much about my record collection, sorts very close to Nilotika Cultural Ensemble!)
Lining up Afrikan Culture for later. Lunchtime listening time restricted to this one
Hope you're recuperating!
Thanks @gthack back still playing up but great excuse to just idle and listen to music.
I love Nilotika Cultural Ensemble, glad you are too. You might also like the simikarky titled but in a different style to Nilotika the Nok Cultural Ensemble - Njhyi
More relevant to this thread, I'm sure your probably aware but if not for more Shabaka check Sons Of Kemet, Shabaka And The Ancestors, The Comet Is Coming.
Thanks for the Nightmares On Wax tip, will check that out
Have a great New Year

I was not aware! Thank you. Despite the excitement of New Classic, this is the sort of thing that really makes the forum for me, really appreciate the breadth and depth of musical knowledge.
Have a great New Year too, heal fast
Well I highly recommend Sons Of Kemets first two albums which just happen to be on the Naim label
Burn

Lest We Forget What We Came Here To Do
The Comet Is Coming - Channel The Spirits (debut album but there all pretty good)
Thanks again for the goodwill message, I'm getting there
I don't often come through this door Dread but my algorithm
indicated I would enjoy this…

And I did.
Hope for the old boy yet. I just wish it was possible to hear all these youngsters live.
Nice one Nick, keep on coming through the door.
You can their not dead the last time I checked
Incoming reworking of bitches brew. Includes Nubya Garcia, Shabaka Hutchings, Theon Cross, Dave Okumu, Benji B, Tom Skinner and more.

Just watched quickly the full concert on YouTube. Very promising
I'm both interested but wary at the same time…
"Reworking" Bitches Brew…hmmm…
Yes, I know what you mean, but I had the same thoughts when I heard about this album reworking In A Silent Way and other Miles music from around that time. But I liked it.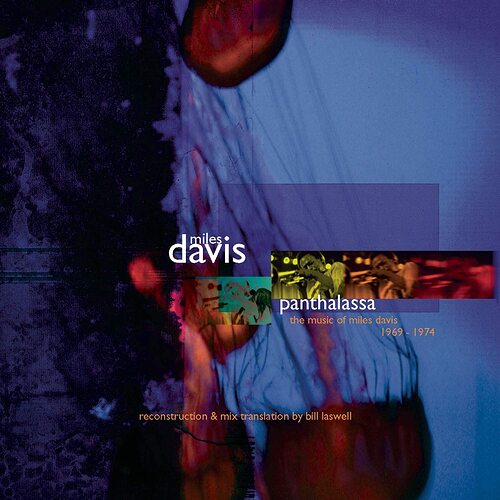 I can't remember if I have Panthalassa - I'll have a dig through my CDs on my days off next week…
Laswell used Miles' and his band's recorded performances to make the new mixes/imaginings or did he have other musicians 'recreate' the music? (Which is what I imagine is the case with BB, given the line up).
Reworking Miles from the 70's, a great and original job:
Just ordered: Terrain (Extended) Live in Studio One: An Abbey Road 90th Session (Limited Edition) (Clear Vinyl)
Hi @steviebee. Laswell had the original session tapes which is a big help! In my view it would be hard to improve on the originals. In the end, I am glad there are people out there interested enough to keep the music alive.
Yes, I agree. Although I don't think of Bitches Brew as necessarily dead or close to, lol. One of the albums for younger people to hear (or even heard of) I'd hope…and even non-jazzers, perhaps (a bit too spiky maybe. It's too spiky for some jazzers!
)
Though I'm a huge fan of Miles Davis Bitches Brew just goes way over my head though I did listen to the reworking and it's ok.
Great to know that young people are accessing Miles work through projects like this so in that sense it's very worthwhile.