Gosh, just looked that up. A capacity of about 300. Very tempting……
Woah. We drove past last weekend. I said to my wife, how bout we get some tickets (I love those songs). She said, no. You should have taken me…
I can't go to Agnes Obel now as I've booked to go back to the uk and it clashes but I've already sold the ticket Soz or you could have had it…
Looks like a great event at a lovely venue. Saw Xhosa and the band several weeks ago. One to watch, for sure.
Who is it?
Touch of Nashville in the suit.
Yep. Fraid I'm not up on guitar types…
New Model Army, Slipknot and Judas Priest among many others at Wacken Open Air.
A physically demanding but spiritually very uplifting experience.
I got my tickets for next year already
50th anniversary tour by the mellifluous and rhythmic Orchestra Baobab in steamy Norf London at the Union Chapel. Great fun but sound a bit muddy - could do with some room treatment chaps.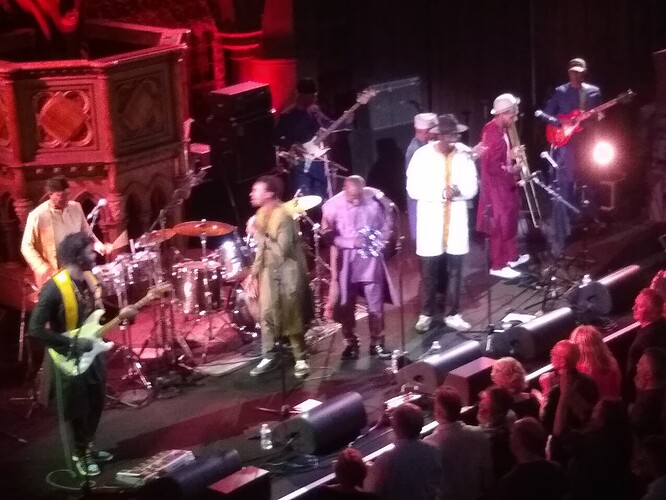 Just had a few days at the Wickham Festival, acts included Fleetwood Bac, 10CC, Martha Wainwright, Rumer and The Waterboys, amongst many others.
Richard Hawley at the Leadmill on Tuesday. I've not been there for 20-years and it's a great venue
Jarvis Cocker turned up did a couple of songs, I briefly met him but alas no photo due to security ushering him around.
I'm back there on Friday.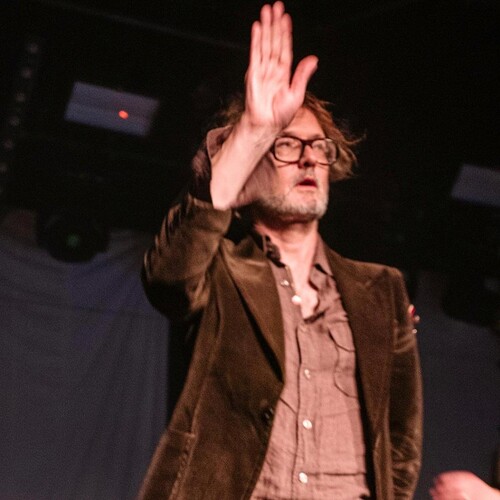 First post didn't work. Try again.
All set for the third Act of The Marriage of Figaro at Waterperry Opera last night. Great fun if somewhat loose translation and some excellent performances. A good night enjoyed with friends. Off there again, with the grandchildren this time, to see Peter and the Wolf in an hour.
@David I was there for the early show on the Thursday night - fantastic stuff. Roni Kaspi is amazing isn't she?
K
I thought she was simply stunning (loved her drum solo's) and couldn't' believe how young she is…
Jason Moran solo piano Snape Maltings. Superb virtuosity. My favourite piece was a fierce rhythmic soundscape created using the low notes, strings and pedals whilst taking down the stage lights - as he said "it changed the molecules around us". Barely a quarter full tho - crying shame.
Last Wednesday, Øya Festival, Oslo's biggest outdoor festival. It runs from Wednesday to Sunday, no camping and closes at around 12.
Headlining on Wednesday were the Gorillaz. Although I am not their biggest fan as I don't get on with all their music, they were excellent live and I heard some tracks from their last two Albums for the first time.