Happy anniversary to us all
I rarely used the old, Iike others found uploading photos out of my IT skills and frustrating. I also found it less welcoming. Only problem I find I'm not "listening" as much as I use to as I'm too busy reading threads or posting. I've learnt a lot about my system and got some good tips, my bank account probably likes it less though.
Today marks exactly a year since the new forum officially opened. I'm very pleased to see so many familiar members from the old forum platforms who are still here and actively posting on the current forum. And of course, there have been many new members too, from all over the world, and to you I say welcome, and if you've not done so already, I look forward to you posting on the forum very soon.
To all of you, I'd just like to say thanks for making the new forum what it is.
Best wishes, Richard
Congratulations and thanks, @Richard.Dane and to the rest of forum members; I feel also included and welcome, despite being aware that some of my posts may be too hot and/or controversial, and perhaps not to everyone's liking…
Cheers.
Happy first birthday Richard and everyone. Perhaps we should all eat jelly and cake this afternoon.
A few basic stats for the first year - we've had over 4,800 members join up, with currently on average around 50,000 daily page views and 250 of you engaging with the forum (posting, liking posts etc…) each day.
The top three most liked topics have been;
What are you listening to and WHY might anyone be interested?
System Pics 2019
Nice Photos
The top three most liked posts have been;
Richieroo's post asking to love the 272 and update
Varyat's System Pics
ChrisBell's System Pic
Happy birthday to the forum. Long may it stay its idiosyncratic self, a great place to talk music, hifi and anything else with interesting people.
So basically we all just like photos
A whole year on the new forum! Gosh, where did that year go? Curiously, I cannot even remember what the old forum was like now. I've just had a browse of all the links Richard has posted above and I reckon Varyat should post some close up shots of his LP12 plinth, which looks gorgeous. (Koa, I assume.)
On HH's recommendation, I'll go and get some cake.
I found the forum tricky to get used initially, but I'm now an old pro
I think it means that we all most like music here.
Which comes as something of a relief…
Happy birthday forum, and members one and all!
Different format, some things better some things maybe not, but now used to it and overall perhaps slightly slicker. The one standout big plus for me, as others have noted, is the ease of posting images compared to the old forum.
And regarding the old forum, the one thing it lacks, still now, is a full search facility, rather than just thread title search as I think it currently is. It is quite a resource, a mine of information, and although as time passes the proportion still of relevance will gradually decrease, it would still be nice to be able to find things easily. If it did have a good search facility, an added bonus would be if there were to be an easy link to it from the current forum.
Happy birthday to the forum, I also feel the time has passed so quickly.Just like to reiterate the thoughts of many, that this is a super place to visit and interact with so many like minded decent people.Now happily retired ,I am extremely fortunate to be able to spend many hours a day listening to music on a fantastic Naim system, and there is no better companion than this forum, whilst doing so.
I think Peder might challenge your statistics Richard
I earned a 'Devotee' badge today in recognition of logging in every day for 365 days! I think I need to work on that one for the coming year!
I also got one too…need to get out more😬
I was in Hospital for 13 days should got a sick note ??
Happy birthday to us all and yes, as many have said, many thanks to Richard
One Year Anniversary…
Congratulations To Us All.
Because it's everyone who writes and contributes here,.that creates and brings life to the forum.
It's particularly nice that Richard.Dane,.serves as a link to Naim.
Many people who raise a problem here,.yes it follows Richard usually up and takes on to Naim.
But I was a little surprised when I read the statistics,.so I did my own
.
You know that everything can be proven with statistics
.
I counted the number of posts instead of number of 'likes',.because it's we/them who write and contribute…yes see above…
And then we got,.as everyone understands,on unthreatened…
First Place…
"What are you listening to and WHY might anyone be interested?".
With = 31 420 posts.
Second Place…
"System Pics".
With = 5744 posts.
And,.Rocket of the Year…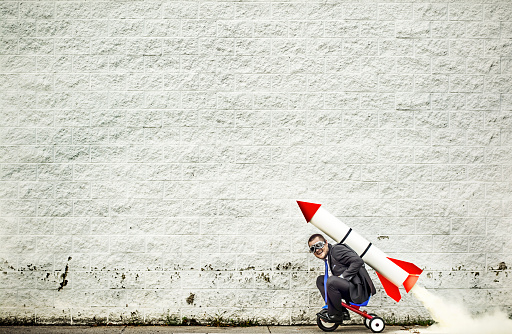 In Third Place…
"Ethernet Switch and Cables Mania".
With = 5594 posts.
AND THIS,.only on three months and twelve days.
So,.many
to all of us,now that we get on the train towards the second year.
/Peder